Over 10 years in the balloon business and all run from Chorley!!
Posted on
My name is Kirstin, I own Create and Cherish Events, which now runs the Balloon Bar on Steeley Lane in Chorley.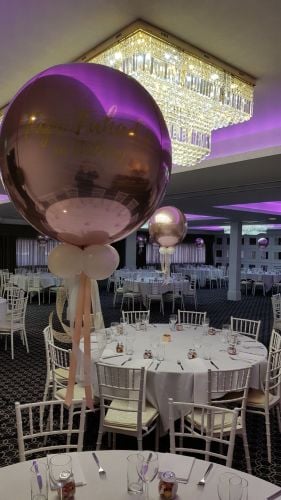 You may know me previously as Createaparty UK or Cherish Wedding Services. In 2015 Cherish Wedding Services came top 5 in the Great Northern Wedding Awards but in 2016 I decided to concentrate on just one part of the business to give it my all and to perfect that area to the best of my ability.
In 2009 I discovered balloons and facepainting whilst looking for something to work around my three children, two of which are autistic. I really only came across balloons by chance whilst on this search!
Business grew that quickly that I started to add balloon decor and chair covers to my parties followed by venue decor but it was only in 2015 that I truly realised that balloons was where my heart lay.
From this and support from NABAS the balloon and party association that I'm a member of I knew I had to push the business further. I took a NABAS level 1 balloon basics course in 2011, followed shortly by level 2 but have became a member of the Qualatex Balloon Network since then and have heavily invested in my education in balloons from instructors around the world.
Yes there is such a thing as a balloon association!
In 2018 I became a committee member of NABAS the UK's biggest independent balloon and party association run by the members for the members, so that I can help and support other balloon artists giving back some of my knowledge and experience.
What did 2019 bring?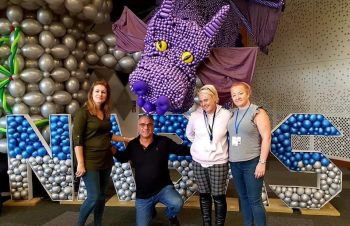 In 2019 Create and Cherish Events opened a balloon shop called the Balloon Bar, which has seen business go from strength to strength. With not only myself working in the shop but also members of the family.
2019 also saw me help organise (that's me on the right) and attend the UK's biggest balloon convention with teachers from around the world October
followed by a huge enchanted forrest, which lead to garden with Santa's grotto in November 2019
with over 800,000 balloons built by 43 balloon artists again from around the
world.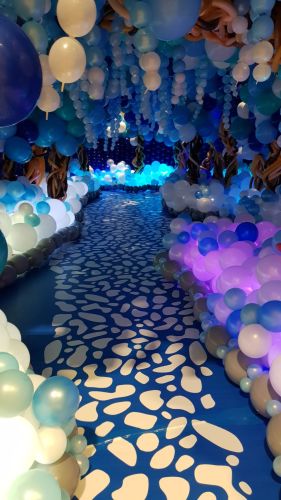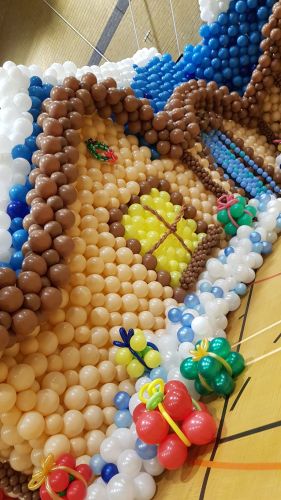 Why buy from the Balloon Bar??
Because I've learnt from some of the best in the industry and still work with those, along side those or for those throughout the year and taught my staff everything that I've been taught along the way. I truly believe that the Balloon Bar can give you the best designs put together with the best balloons, the displays are put together with the best techniques and the Balloon Bar wants your event to be no less than the best. With over 10 years experience in the balloon business we are the longest serving independent balloon business in Chorley.

The Balloon Bar don't just inflate balloons, we are artists and look to bring stunning displays to all events.
I hope you enjoy my blog and would be happy to receive any feedback and or comments.
Best regards

Kirstin